Chef Night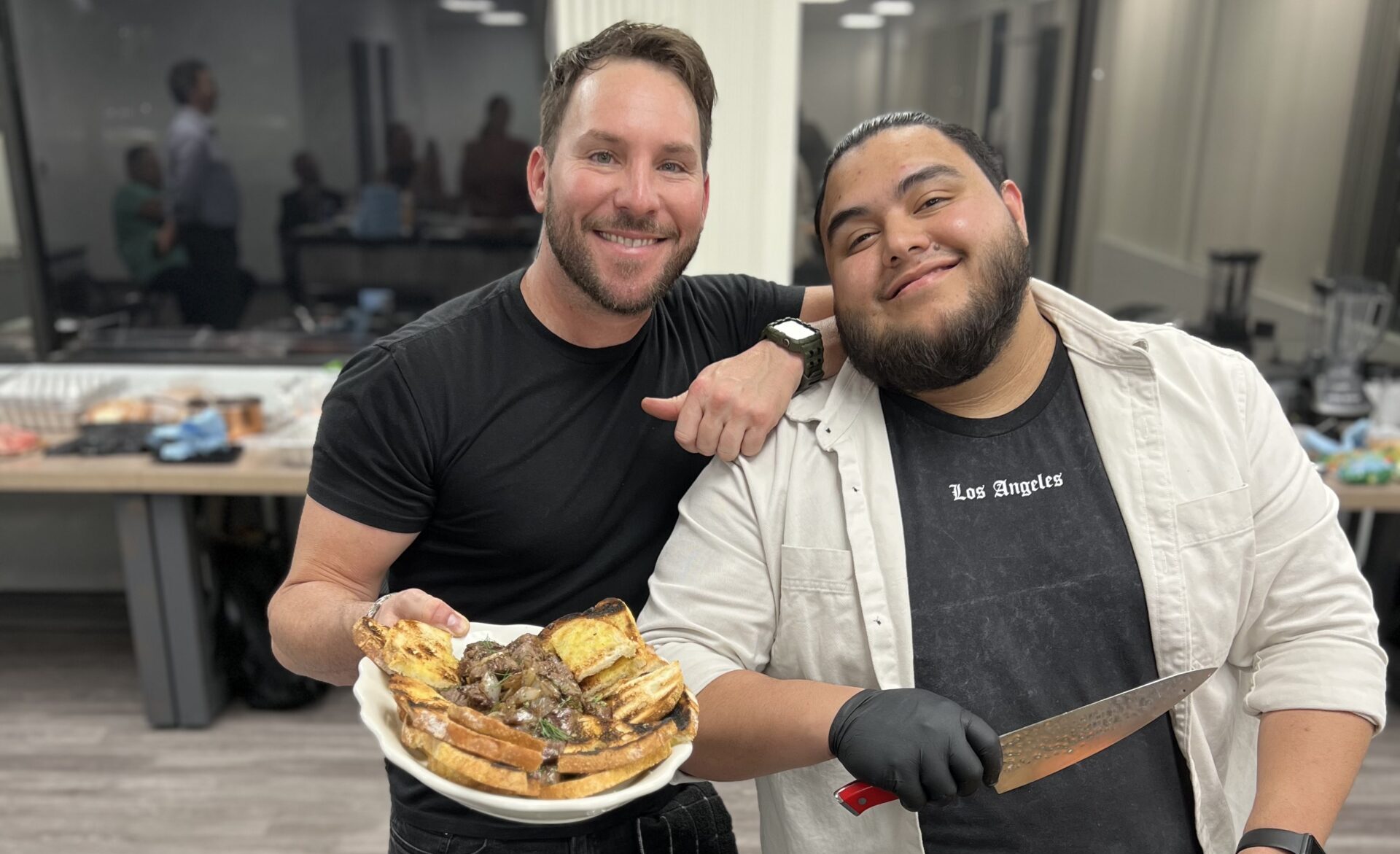 Chefs Howard Silva and Alejandro Valdivia, both renowned for their expertise in creating delicious and visually stunning dishes, put on a culinary extravaganza in our kitchen. The theme of the evening was showcasing the best of Black Angus beef, and guests were treated to a range of mouthwatering dishes.
The first dish we tried was the Beef Tataki, a dish of thinly sliced raw beef that is briefly seared and then marinated in a flavorful sauce. The beef was incredibly tender and flavorful, and the marinade added a nice tangy kick.
Next, we were served a pan-seared Outside Skirt, a cut of beef that is known for its rich flavor and tenderness. The chefs cooked the steak to perfection, and it was so juicy and delicious that it practically melted in our mouths.
The final main dish we tried was the grilled Flap Meat, a flavorful and versatile cut of beef that is often used in Latin American and Asian cuisine. The chefs grilled it to a perfect medium-rare, and it was so succulent and tender that it was hard not to go back for seconds.
Overall, the show that Chefs Howard Silva and Alejandro Valdivia put on was truly delightful. They are experts in their field and their passion for creating delicious dishes was evident in every bite. Guests were truly delighted by the experience, and we can't wait for them to come back and show off their culinary skills again.